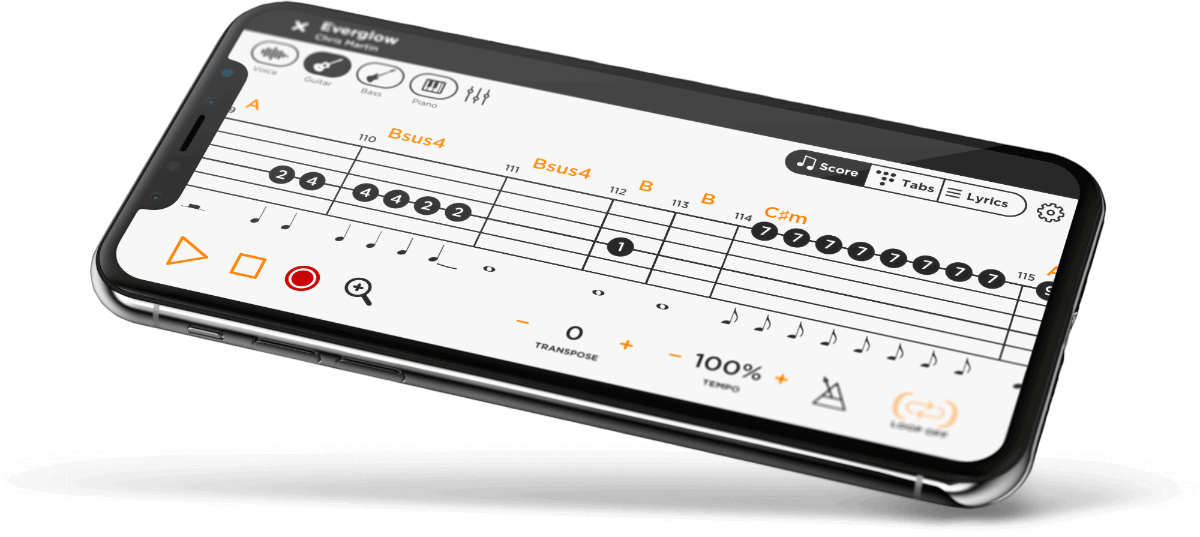 Learn and play your favorite songs on guitar,
keyboard and bass guitar. Play by yourself or jam
with your band. Available for iOS and Android.
Download today and start playing your favorite songs!
Manoké gives you access to some of the most popular Indian music available today. Browse tabs for your guitar and sheet music for your keyboard. There's even lyrics if you want to sing along. Get started today!